Here is what is coming up.
There are many opportunities of service and fellowship that we want to offer to those who are in the area as part of our congregation, neighborhoods, friends, and visitors from around the world. If you are able to joins us in these things, please allow us the opportunity to get to know you and fellowship in the Lord together.
Christmas Poinsettias
Would you like to help decorate the Sanctuary for our Christmas Sunday Service on December 22nd? You can do so by placing an order for a Poinsettia that will be purchased and placed in the sanctuary for Christmas Sunday. The cost for the flowers will be $6.00 and you simply need to contact the church office at 717-687-0523 to place your order. Flowers can be removed after the service on Christmas Sunday morning!
Order deadline is December 15!
Kids Christmas Service Project
When: Sunday, Dec. 22nd right after our worship service
Lunch will be provided.
What : After lunch we plan to deliver soup and a Christmas craft, sing a few Christmas carols to people in their home that could really use some Christmas cheer for various reasons.
(Kids have been practicing!)
Who: Preschool thru middle schoolers—1 parent can go along depending on numbers
RSVP text/call to Heidi (717-989-4193) or Jana (717-682-8247) by Wednesday, Dec. 18th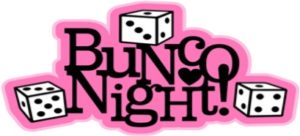 God's Girls Bunco Night
Thursday, January 9 at 7:30 p.m.
Call the church office at 717-687-0523 if you would like to join us—this is open to any women that are looking for a fun evening of fellowship. Join us even if you have never played and learn!
Contact Mary Jo Light if you have any questions—717-826-3322.