The book of James implores us to be more than hearers only, but doers of the Word. Here are some very practical ways you can apply and follow up on the word you heard.
Sunday, July 14, 2019

Prayer is to adjust our perspective rather than change our circumstances.
Homework:
Memorize: John 8:24
Apply:
When things look like hopeless and you feel helpless, remember that God is still with you and His will is being done. God intends for us to look at the reality of things as they are to it according to His Word rather than with acts of desperation. Write down Ephesians 3;14-21 in your own hand writing. When hopelessness and helplessness start creeping into your mind or heart, read this passage, praise God for who He is and has done, and as the Lord to help you make decisions based upon His truth.
Sunday, July 7, 2019

Praise God regardless if His answer is yes, no, or wait.
Homework:
Read:

Luke 17 – 18; John 17
Memorize: John 17:3
Apply:
Prayers of praise to God should be the majority of all that is spoken to God by His people. Write or record your prayers this week in your times of prayer to God. Are you focused on the Lord or self? Physical needs or spiritual matters? Is joy, peace, and long-suffering evident in your prayers or is worry, doubt, and anxiety prevalent? There are no specific qualifications for conversing with God, but God's people need to practice effective communication with Him to hear what He is saying to us, and be able to rest in Him through difficulties.
Sunday, June 23, 2019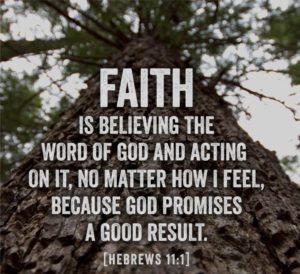 What a person believes is revealed by what they do.
Homework:
Memorize: Jonah 2:7
Apply:
Ask God to help you make every decision based upon His Word rather than mankind's best known practices or what is convenient for you. Contact people directly, trusting that God will give you the words to speak to those who are hurting. Go do what you think needs to be done, or that you think others ought to be doing. If God lays something on your heart to do, He is more than likely asking you to do it rather than wanting you to delegate the responsibility to others.
Sunday, June 9, 2019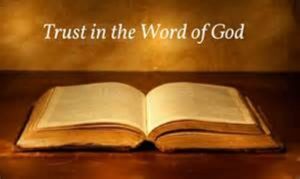 Truth is revealed in faithfulness that defies circumstances.
Homework:
Memorize: Nehemiah 2:4
Apply:
Just because we are in a conversation with someone else does not mean we have no time to go to God and seek wisdom, guidance, and/or direction. Make sure that you ask God for the words to speak to others in the moment you are speaking with people. God is faithful and knows the thoughts of your mind and longing of your heart. Trust that God is listening. In all conversations this week, ask God to guide you in all you say, even as you are saying it.
Sunday, June 2, 2019

Faith is worthless unless it is trusting in God for all things.
Homework:
Read:

Genesis 5; Psalm 135-136
Memorize: Psalm 136:1
Apply:
Write down five things about faith along with their Scripture passages today. How can others tell that you believe these things to be true by decisions you have made? How do you go about doing things? How do you react to situations and circumstances in your life? What needs to change about your life that will display what you say you believe is true?